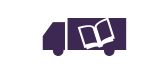 Tenryu Unyu has engaged in the transportation of various printed matters. Recently, we have begun to transport general small and light cargo, and expanded our delivery area, which is centered in Fukuoka Prefecture.
Our corporate mottoes can be represented by four keywords. The first is Challenge, namely our endeavor to improve the quality of transportation. The second is Change, namely our preparedness to meet the violent changes of the times quickly. The third is Creation, an idea that is fundamental to our exploration of the future. We always look to the future, and offer new transportation services. The fourth is Coexistence, namely our willingness to develop with the local community and contribute to its economy.
Adhering to these mottoes, we strongly support the Dynamode promoted by HAKATA UNYU, leveraging our wide and well-organized distribution network.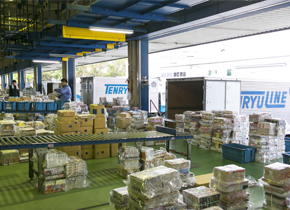 Printed Matter Transportation Division
This division specializes in the transportation of printed matter. It delivers to approximately 2,500 establishments in areas from Tokyo to Fukuoka Prefecture, including bookstores, convenience stores, and kiosks. The division has established a system for speedy transportation, to deliver general books, various magazines, comic books, textbooks, etc., according to their issue schedules.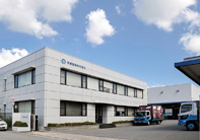 Small Cargo Transportation Division
This division transports small cargoes with 2t to 4t trucks. The delivery area is expanding from the original Fukuoka Prefecture. The transportation network has achieved an international door-to-door transportation system that can manage both imported marine cargoes and door-to-door deliveries in local areas.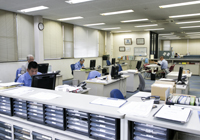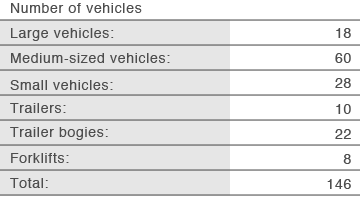 Location

Main Office:

8-22-21 Oizumi Gakuen-cho,Nerima-ku, Tokyo 178-0062, Japan

Fukuoka Office:

4-11-63 Kamata, Higashi-ku, Fukuoka,xFukuoka Prefecture 813-0023, Japan

Kitakyushu Office:

11-3 Dairishinmachi, Moji-ku, Kitakyushu,Fukuoka Prefecture 800-0014, Japan
Number of
employees:
167