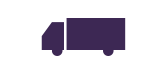 Road (truck) transportation is the main mode supporting the transportation industry. Dispensing with rail, stations, and ports, it provides a planar transportation service. It achieves just-in-time transportation, while flexibly meeting various needs including individual items of freight and mass transportation.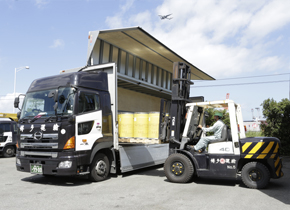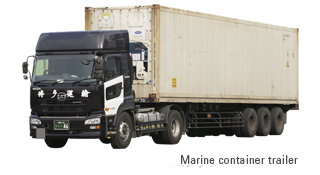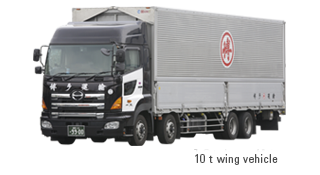 Smooth Door-to-Door transportation
The greatest advantage of automobile transportation is its adaptability and flexibility. It permits containers transported by ship or rail to be forwarded directly. In other cases, containers are broken down for transshipment and delivery. We have a nationwide Door-to-Door system in place, which can adapt to various needs.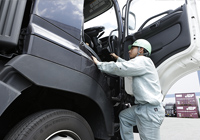 Links to various transportation modes
Which process should be used to transport freight ordered? HAKATA UNYU frames and proposes efficient and reliable transportation plans.
We develop delivery systems by freely combining multiple transportation modes including rail, sea, and road. We also select appropriate truck models and sizes for safe and reliable delivery.
We offer a wide lineup of trucks from small (2 t) vehicles to large trailers. We flexibly meets diverse needs from small loads to mass transportation.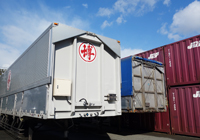 Reliable, high-quality transportation
Safety recorders (SR) are mounted on all our trucks. We conduct daily, detailed diagnoses of the operations of individual drivers to prevent accidents. We also promote ecological driving. HAKATA UNYU makes every effort to ensure smooth transportation and minimize stress on freight to improve the quality of transportation.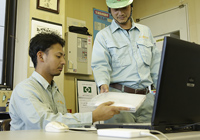 Capacity for marine containers
HAKATA UNYU is located adjacent to the container yards at Kashii Park Port and Island City. Using this location, we also engage marine container drayage.
There are at the location. We not only engage in efficient drayage, but also achieve smooth transportation using HiTS (Port of Hakata Distribution IT System) for real-time monitoring of congestion and pickups.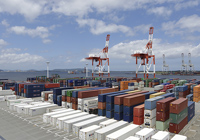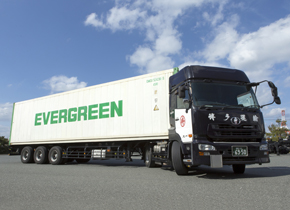 Smooth transportation supported by HiTS

(Port of Hakata Distribution IT System)
The Port of Hakata has introduced an original distribution management system called HiTS (Port of Hakata Distribution IT System). This system provides, on the Internet, information on the locations of containers in the Port of Hakata, the situation of customs clearance and other formalities, gate waiting time, and other matters.
Using the system, HAKATA UNYU shares basic information required for directions and communication with other distribution businesses. The system allows us to undertake drayage faster and more efficiently.